Christmas in Valdichiana
Among Christmas markets and magical attractions for young and old
Christmas is approaching and in Val di Chiana preparations are underway for the most beautiful celebration of the year. Christmas means aggregation and sharing in a magical and dreamy atmosphere. An atmosphere, made up of lights and little houses, of traditional music and typical products that kidnap everyone, young and old. Do you want to discover where and when to experience the magic of Christmas in Val di Chiana? In this article we suggest you the most magical places, medieval villages that light up with a festive touch, the traditional Christmas markets full of delicacies and handicraft products, parks and attractions that will make your children dream, everything you need for a magical Christmas with your family. Let's find out together!
Christmas at Chianciano Terme: Il paese di Babbo Natale
If you want to see the total transformation of a town for Christmas, Chianciano Terme will amaze you. In the "Village of Santa Claus", in Chianciano Terme you can breathe the Christmas atmosphere. The core of the event will be the Acqua Santa Park (in Piazza Martiri Perugini) which will host "Kingdom of Ice". Inside the park you will also find the wonderful Terme Sensoriali Spa to enjoy a break of relaxation and well-being. In Piazza Italia there will be a School of Magic and Witchcraft. In the picturesque Old Town, the children will be accompanied in many activities by the Elves of Santa Claus. To move from one place to another, you can hop on the magical Polar Express.
WHEN: From November 23rd to January 6th 2020 WHERE TO SLEEP LEARN MORE OFFICIAL WEBSITE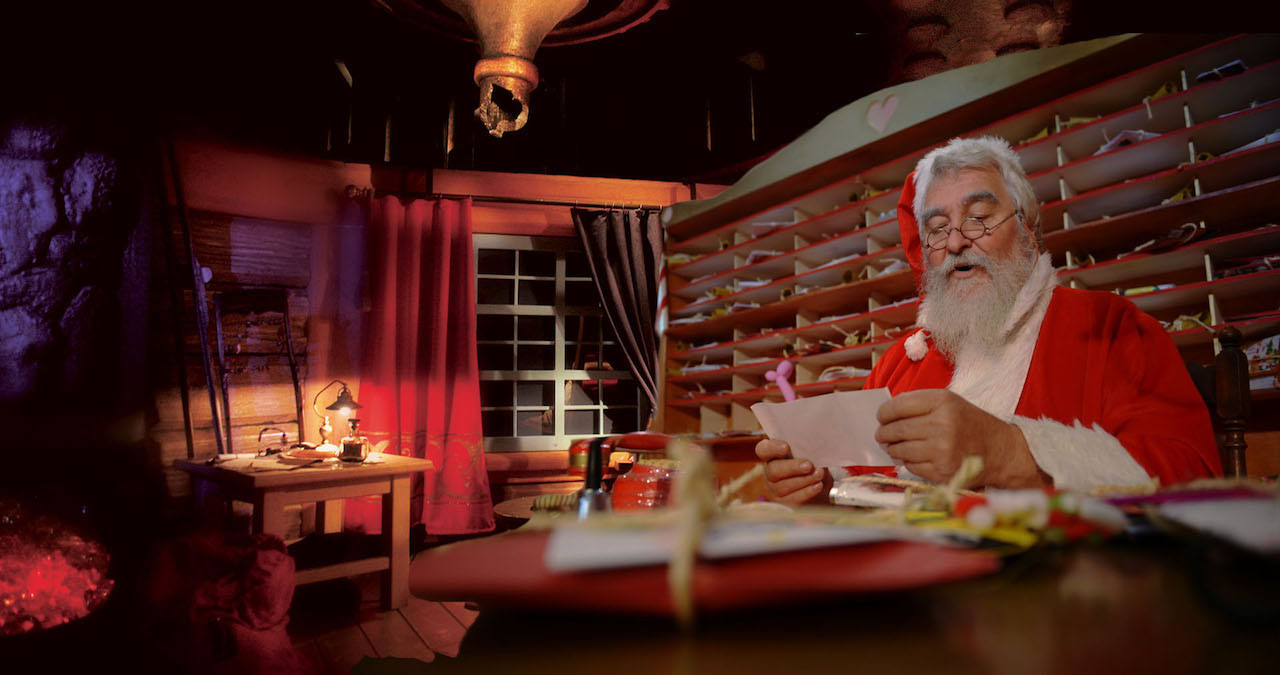 Christmas in Montepulciano: typical christmas markets and Santa Claus Castle
Visiting Montepulciano over the Christmas period is something really special. When the lights come on in such a charming place, it's magic straight away... In the extraordinary setting of Piazza Grande you can enjoy the Christmas atmosphere, with delicious typical products, crafts works, shows and much more. The Montepulciano Christmas Village is confirmed after the extraordinary success of the previous editions and returns with many new features and surprises for the whole family. Inside the village you will find a large characteristic Christmas market with 80 wooden houses, it is the largest Christmas market in central Italy. The great attention to the variety and quality of the products, make it a great open air artisan market where you will find lots of gift ideas for you and your loved ones. But if it is true that Christmas is everyone's party, it is equally true that it is even more special for children. In the ancient Medieval Fortress of Montepulciano the Santa Claus Castle will be set up, a magical place full of surprises and attractions where children can play, have fun, participate in songs, educational and entertainment activities, interactive shows, creative workshops.
WHEN: Opening time of the market 16 / 17 / 23 / 24 / 30 november 1 / 6 / 7 / 8 / 13 / 14 / 15 / 20 / 21 / 22 / 23 / 24 dicember from 10:30 am to 7:30 pm 25 dicember (opening in the afternoon) from 26 dicember to 6 january open everyday from 10:30 am to 7:30 pm Castello di Babbo Natale 16 / 17 / 23 / 24 / 30 november 1 / 6 / 7 / 8 / 13 / 14 / 15 / 20 / 21 / 22 / 23 / 24 / 26 dicember from 10:30 am to 7:00 pm from 27 dicember to 6 january 2020 everyday from 2:30 pm to 7:00 pm; 6 january opens from 10:30 am to 7:00 pm DICOVER MORE - where to sleep official site
Christmas in Sarteano: among food and cribs
The community of this beautiful medieval village has created a unique offer in central Italy. In addition to the nativity scenes realized in the districts that compete for the Palio del Saracino in the summer, there will be artistic and craft representations of the nativity, coming from all over the world and a monumental nativity scene in the main square. But it does not end here: the alleys of the village will be illuminated by changing lights and animated by the music of bagpipers and the unmissable Christmas markets. It will be possible to attend concerts, the lighting of the pyre on the Christmas Eve, take a ride in the carriage pulled by the ponies. Everything you need to experience a magical Christmas!
Val di Chiana and timeless tradition
For Christmas, every place has its typical customs and the Val di Chiana, a land of a thousand age-old traditions, is no different. Not only food, which also has great importance, but also conviviality and folklore! Christmas as mentioned begins at the table with about 10 appetizers that include the traditional tuscan crostini with chicken liver, aglione, butter and anchovies, then it is the turn of cured meats, where the king is the capocollo, together with the loin and ham and finally the pecorino cheese. It may already be enough, but the grandmother, as a rule Christmas is at her home, maybe also prepare even two first courses and two main courses, as well as an indefinite number of contours! Tortellini, pici and lasagne are very popular. The main dish varies from pigeon to the arista to the capon. The big problem is to refuse even a single course. The nice and kind grandmothers can turn into terrible torturers who find peace only when the buttons of shirts and trousers pop. To finish panettone, pandoro, cavallucci, ricciarelli, cantucci, vinsanto and panforte. Read also the Christmas menu of the Valdichiana Senese. The panforte deserves a separate discussion. It is a tradition to play a game at the table before eating it. Everyone takes part and the goal is to throw it on the table sending it as far as possible without dropping it. It sounds easy, but here there are real unbeatable professionals. Another typical game is the "Beast", a card game as exciting as it is cruel. The knowledge of time is rediscovered when coffee arrives and on TV is aired "Trading Places". It's time to go out for a toast with friends!